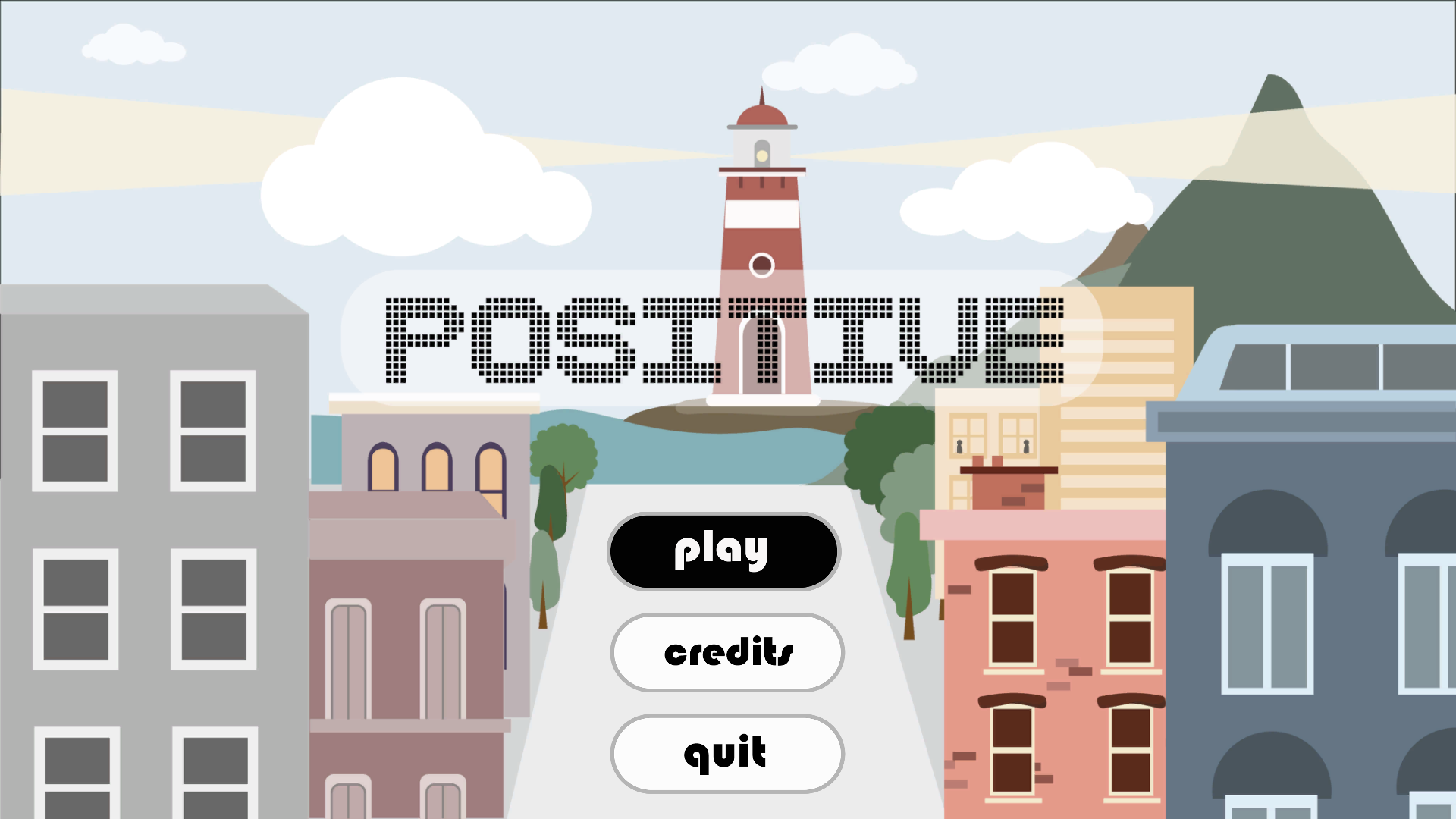 Positive
A downloadable game for Windows and macOS
This is an art game created during a university course (NM4227), which aims to convey messages pertaining to an HIV patient.
--- INSTRUCTION ---
1) Navigate through the map.
2) Interact with people along the way, pick your dialogue.
3) Dialogue choices will affect your emotional health bar.
--- Credits ---
Producer/Tester: Foo Si Jie
Designer: Crystal Low Jie Fei
Programmer: Chan Yu Feng
Artist: Chan Pei Ting
Lecturer: DR Alex Mitchell
TA: Lee Jun Hui Brandon
Comments
Log in with itch.io to leave a comment.
It won't let me pick any other choice. #Triggered